The Reconnection Meditation Retreat
Come... Reconnect, Reboot and Relax.
Upcoming Trainings
January 20th-22nd, 2023 (All are welcome, no prerequisite)
• Friday, January 22nd ~ check-in 11am
• Sunday, January 22nd ~ Check-out at 1pm
About The Reconnection Retreat
A fully inclusive and immersive, wellness retreat where you will experience lasting impact on a two-night rejuvenating, result-driven retreat where you will leave feeling RESTORED and ALIVE  again.
Your personal growth, self-care weekend is designed to re-charge you, your family, and friends to up-level, re-energize, and re-discover what really matters so you can live with more meaning, connection, and vibrancy.
Experience powerful, proven exercises that release any unwanted habits, patterns, and behaviors so that you can feel rejuvenated, renewed and restored, where every moment is yours to savor.
Awaken your mornings with rejuvenating morning movement.  Relax and open your heart during an Anahata Heart Yoga Session.  Enjoy invigorating sound healing sessions to rebalance you to health or experience a powerful guided meditation with a Yogacharini.  Nourish yourself with natural, healing organic vegan meals to cleanse and rejuvenate your body. Take a restorative hike and connect with nature on the San Bernardino Mountains where the beauty and abundance of the flora and fauna abounds   … and so much more!
You will be in a perfect setting for a restorative relaxing weekend designed to untangle your heart and mind so you can launch back into a life of freedom.
 A rich experience for the body, mind, and soul.
Reconnect and find your path to wellbeing, purpose, joy, peace, and vibrant health with seasonal activities specifically tailored to up-level, re-energize, and re-discover what really matters most so you can live with more meaning, connection, and vibrancy in your life.
Morning Session:
Rise and Shine Morning Yoga
Invigorating Fountain of Youth Exercise
Opening the Third eye Guided Meditation
Revitalizing Breakfast Smoothie
Heart Opening Hike to the Healing Tree
Intentional Breathwork
Seasonal Group Work
Nourishing Organic Vegan Lunch
Afternoon session:
Manifesting Abundance in your Life Session
Sip and Relax with a Soothing Snack
Seasonal Group Work
Sacral Chakra Creative session
Healing Meditation Walk
Evening session:
Quiet Mindfulness Time
Restorative Heart Healing Breath-work
Grounding Organic Vegan Dinner
Loving Kindness Guided Meditation
Chorus of Alchemy Crystal Bowl Sound Healing Session
Restore
Meditate
Nourish
Escape
Restore
Experience fully living your life with restorative tools designed to keep you engaged in the present moment.
Breathwork •  Deeply connect with yourself and your breath.  Your breath flow is unique to you and a reflection of how you lived your life.    Learn how to use your breath effectively to help you build self confidence and invite joy back in your life. 
Yoga  •  Start your day with  a sacred heart-centered yoga session  to bring you to a higher level of awareness and to deeply connect, expand, and awaken your heart through asanas (yoga postures), pranayama (breathing exercises), and prepare and strengthen your body and your spine for meditation and bring awareness in all that you do for your day ahead.
Movement  •  Restore your chakras into balance with the 5 Tibetan Rights to bring your body healing, rejuvenation and longevity.
Meditative Hiking  •  Some of the best hiking trails in the country are found within a 30-minute distance from Chaitanya. Enjoy the benefits of hiking in the beautiful foothills of the San Bernardino Mountains, and its breath taking views and sprawling bounty in this  meditative hike.
Sound Healing  •  Engage in the deep healing sound of large Feng Wind & Chau Gongs accompanied by Alchemy Crystal Singing Bowls to experience its profound effect, mentally, physically, emotionally and spiritually. It is a powerful tool to cultivate and support deep relaxation and healing on a cellular level. Rejuvenate in this gentle, yet powerful experience that heals the body, clears the mind and is an instrument to witness the power of your own personal transformation.
Journaling  •  Indulge in quiet reflection as you creatively write your thoughts in paper as you process through your different thoughts and emotions and find clarity and remind you of your powerful truths within.
Meditate
Nourish
Escape
"The reconnection retreat was just that. Time to reconnect using all of the tools that Kerry and Colin use to achieve the sense of peace and joy I have felt after every training. In just a few days I was propelled into a greater sense of direction and clarity that I am so thankful to have found. It was a much needed respite after the challenging year we all have experienced. The food was delicious, the surrounding nature prestine, and opportunities to level-up became clear. I fully recommend this or any of their other trainings for those that want to experience life to it's greatest potential."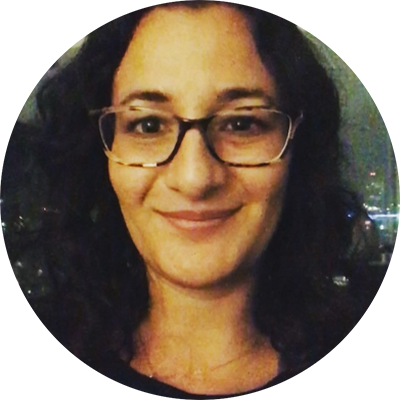 Sharene, Pharmacy Consultant
What Our Graduates Have to Say