The Journey Level I
Ignite Your Inner Light
Up Coming ~ Journey Trainings
• October 1st-5th, 2023


About The Journey Level I
The Journey takes you to a deep inner experience, a deep clearing and shake down, utilizing proven modalities tested in over 25 years of trainings to clear beliefs and limitations that have attached to your conscious and unconscious mind that has held you back from your true potential, and have the courage to live the life you know you deserve. The result from this experience, is an inner awakening, one that frees you from the inside out, and is unlike any other experience in the world.
When we are living in fear, anger, stress, or pain and suffering, we exist in a physiological state where our autonomic nervous system shifts into engaging the sympathetic nervous system. This keeps our bodies in a constant "fight-or-flight" state, which continually taps our adrenals and drains our bodies of vital resources leaving us exhausted. Unfortunately, many people stay in this state of imbalance and it becomes their normal daily life. Over time they forget what it feels like to thrive, and they wonder why their relationships struggle, their job is a drag, and they are uninspired by life. This is a painful way to live and one must take action and gain tools to heal themselves. Only through a calm and centered mindset where we are relaxed and optimistic, feeling happy, inspired, and full of joy, can we enter into the parasympathetic state of our nervous system. This shift allows our bodies time to repair traumatized cells, heal painful memories, develop healthy relationships, and thrive in our daily life.  We deserve to heal and to tap into our body's restorative mechanisms.  It is the foundation for us to live a good life.
The Journey provides techniques that enable us to transcend our suffering by not seeing anything as suffering, but instead realizing that every moment of our lives is a gift. Any struggles we endure are there to remind us how amazing it is just to simply exist, and be blessed with this incredible gift of life. We deserve to live a good life.  And a good life awaits us.
This training helps participants to remember their true nature and tune into this universal truth, our True Perfection. From this perspective we can carry our inner peace and truth with us in our daily lives, feeling the love and strength that constantly supports us and assists us along our own personal journeys.  
The Journey training will remind you of the light you possess within, and we are excited to assist you in reaching your highest potential in all aspects of your life. We are here to ignite your inner light! 
Daily group work is powerful and strategically designed per the daily curriculum and customized for each participant. Each session is experiential, and has a clear goal so that you attain clear and profound outcomes.
Morning Session:
Morning Yoga session
Fountain of Youth exercises
Sunrise Guided Meditation
Organic Vegan Breakfast (included)
Group work which includes a variety of personalized exercises to begin the process of discovering a life of freedom beyond the veil of ego.
Intentional Breathwork
Organic Vegan Lunch (included)
Afternoon session:
Group Work: Personalized experiential exercises are designed to unlock your inner guidance so that your innate wisdom is fulfilled.
Transformative Sound Healing
Organic Vegan Dinner (included)
Evening Guided Meditation
Breathwork
Meditation
Sound Healing
Nourishment
Accommodations
Breathwork
You breathe over 23,000 times per day, and how you breathe determines the quality of your life. Your breath flow is unique to you and a reflection of how you live your life. The quality of your breath frees you or puts you in a survival state of mind. Training your own body how to breathe using your entire respiratory system is a big part of long-lasting self-empowering healing. For example, if you are breathing only into your chest and shoulders, that is confirming to your body and mind that you are in '"fight-or-flight" mode, as opposed to "open and safe" mode. In short, you cannot feel ALIVE and perform your best when your breath is forcing your mind and body to stay focused on primal survival tasks. At the Journey, you will practice breathing diaphragmatically — breathing in through the nose, filling up the entire belly, and expanding your breath all the way up to your chest. There's a physiological and neurological response that happens when you breathe in through your nose and into your belly, as it effectively calms your body and mind allowing you to return to an "open-and-safe" mode needed to regenerate cells and heal. Your breath not only keeps you alive, but it also carries oxygen into your system to cleanse you, heal you, and protect you. Learning how to use your breath effectively can help you build self-confidence, invite joy back into your life, find your voice, and discover the truth of who you really are.
Meditation
Sound Healing
Nourishment
Accommodations
What Our Graduates Have to Say
"Before I attended this trainings I felt completely unfulfilled and pretty dead inside even though I was very successful in my field. After the trainings, my life has change for the good. I can feel again, I can love again. I wish I had gone 20 years ago."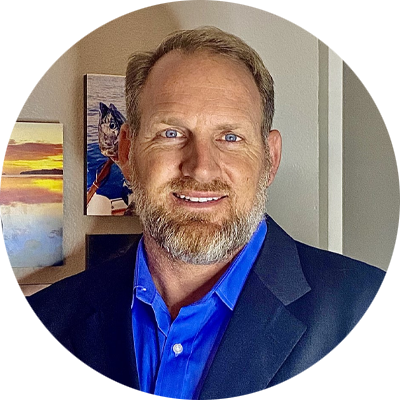 Brett, Program Manager Deputy
How We Ensure Our Graduates Success!
Group Coaching Sessions (post Journey)
1 Private Coaching Session 
 Group Sound Healing Sessions
Community Support 
Personal Access to Kerry and Colin for support