Meet The Force
Behind The Awakening Trainings
It's your birth responisblity to love yourself, to be happy, and to feel fulfilled in your daily life. The challenge is, there is so much pain and suffering in the world, which really means the pain that is in each one of us. Our present, past and karmic trauma is stored in the body, brain, and heart. Long-lasting healing happens when you have the courage to face your inner disturbance straight on. Life is not supposed to be "easy," the journey of life is to untangle your inner disturbances through external and internal trials and tribulations, this is your dharma. Meaning, unveiling and evolving to your pathway to right living, This is an individual Journey - Your Journey.
You are the greatest expert of your life. We provide you with proven tools and skills which will supercharge your life beyond your wildest imagination. When you come to your truth, when you navigate yourself to come to your truth, you find this hidden treasure that is inside of you. You open yourself to that next level and advancement in your life. Your Awakening.
About Colin and Kerry Smith
Kerry and Colin believe in our innate power to heal from within. They witnessed this gift when their son was born with physical and mental challenges. This has propelled them, to relentlessly uplevel their growth and have become renowned in their field of expertise. They have traveled and studied in India and trained professionally with spiritual and thought leaders including Brendon Burchard, Roger Love, Judith Kravitz, Michael Singer, Robbins-Mandanes Training, Senuri Zavala, and the works of Yogananda to bring different powerful modalities to assist you to have enhanced and powerful outcomes in your life from our trainings.
Married happily for 25 years, they are both powerhouses in high performance living in their daily lives and works constantly to be living examples of everything they teach. Together they also own multifaceted businesses in the restaurant, marina, and the oil industries in San Diego where they live with their two sons.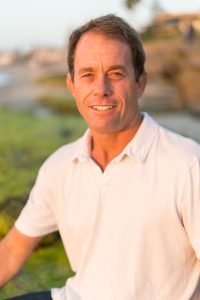 Colin Smith
Breath-work specialist

Reiki II Healer
Sound Healer
Kriyaban
Commercial Pilot
Black belt, Jiu Jjitsu
Professional Surfer
World Class Diver & Waterman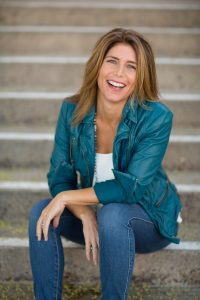 Kerry Smith
Yogacharini
Time Line Therapy
Certified High Performance Coach
Relationship Coach
Best Selling Author
Kriyaban
Reiki II healer
Sound Healer
Breath-work specialist

 

Yoga instructor
BA, Public Speaking
D1 Soccer Player
Frequently Asked Questions
What Our Graduates Have to Say