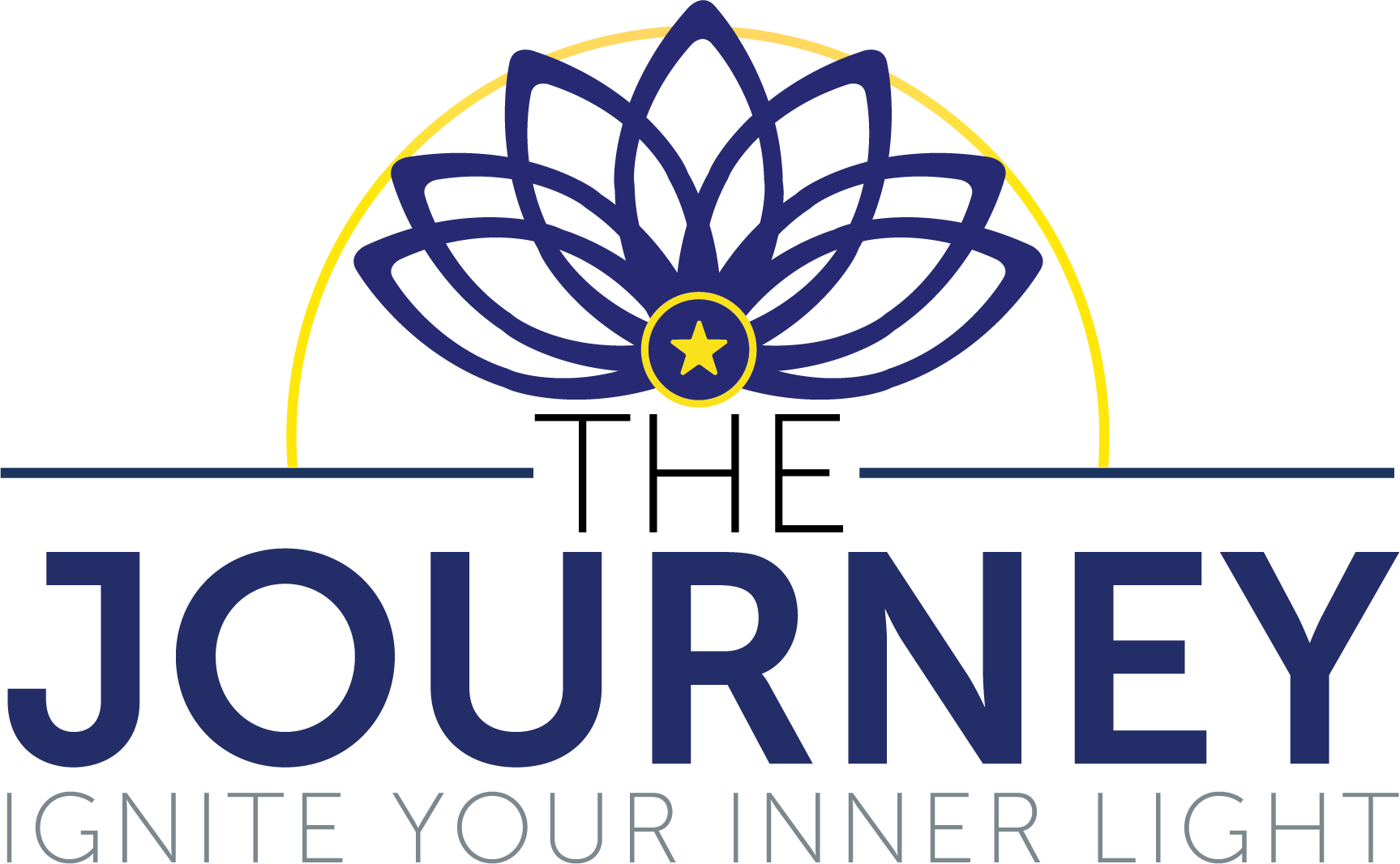 Welcome to one of the most renowned self-healing trainings in the world!
The Journey takes you to a deep inner experience, a deep clearing and shake down, utilizing proven modalities tested in over 25 years of trainings to wipe away the dust of beliefs and limitations that has attached to your conscious and unconscious mind that has held you back from your true potential, and have the courage to live the life you know you deserve. The result from this experience, is an awakening soul shower one that frees you from the inside out, and is unlike any other experience in the world.
When we are living in fear, anger, stress, or pain and suffering, we exist in a physiological state where our autonomic nervous system shifts into engaging the sympathetic nervous system. This keeps our bodies in a constant "fight-or-flight" state, which continually taps our adrenals and drains our bodies of vital resources leaving us exhausted. Unfortunately, many people stay in this state of imbalance and it becomes their normal daily life. Over time they forget what it feels like to thrive, and they wonder why their relationships struggle, their job is a drag, and they are uninspired by life. This is a painful way to live and one must take action and gain tools to heal themselves. Only through a calm and centered mindset where we are relaxed and optimistic, feeling happy, inspired, and full of joy, can we enter into the parasympathetic state of our nervous system. This shift allows our bodies time to repair traumatized cells, heal painful memories, develop healthy relationships, and thrive in our daily life.
The Journey provides techniques that enable us to transcend our suffering by not seeing anything as suffering, but instead realizing that every moment of our lives is a gift. Any struggles we endure are there to remind us how amazing it is just to simply exist, and be blessed with this incredible gift of life.
This training helps participants to remember their true nature and tune into this universal truth, our True Perfection. From this perspective we can carry our inner peace and truth with us in our daily lives, feeling the love and strength that constantly supports us and assists us along our own personal journeys.
The Journey training will remind you of the light you possess within, and we are excited to assist you in reaching your highest potential in all aspects of your life. We are here to ignite your inner light!
Frequently Asked Questions
I've been to seminars and gatherings before, where the speaker gets the audience pumped up and everyone is all excited, only to leave the event and wake up the next day feeling the same as I did before I went. How is The Journey different?
Unlike the approach of many popular seminars available today, the trainers don't lecture to the participants all day everyday. The Journey Training is experiential, meaning you are not lectured too, but rather you experience exercises that enable you to learn on a cellular level how to heal and equip yourself with actual tools that you can apply after the training for the rest of your life. When you participate in the learning process, and apply it to your individual life experiences, your personalized feedback for healing is instantaneous and 100% individualized to each participant. It is a dynamic process where each individual gains the insight that long lasting deep healing comes from within and allows them to reach their greatest potential day in and day out.
I don't want to be brainwashed or sucked into some cult. How is The Journey different?
We are not here to sell you something, to convince you to follow us, or to make you think we know it all and have everything figured out. We are not looking to be anyone's gurus, we only want to assist you in achieving your fullest potential. We provide you with guidance, assist you to discover your own truth, and then set you free to go live your best life back out in the world. We don't create a following, we create a community.
I don't want talk therapy. How is The Journey different?
There are a variety of proven techniques used during the training that have nothing to do with talking, where years of buried trauma are able to be freed and released. The Journey is a "self" exploration and is not done in a traditional manner. We don't call upon the experts in psychology, religion, or philosophy. We ignite the greatest expert of all. The expert is YOU! It is your life, and you have been living your entire life collecting data to finally put all your inquiry to rest and heal from the inside out. Honoring and remembering that true long-lasting healing comes when you ignite the power that lives within you. The Journey is exclusive and the group size is small. This allows personal insight for each individual to gain assistance with their own unique struggles, but it also builds a collective support system by bringing together a community to support one another, even after the training has been completed.
Is the money and time investment worth it? How is The Journey different?
Nowhere else in the world are you able to receive such intimate, immersive, and personal assistance in direct relation to the lead trainers as you will with The Journey trainings. The lead trainers possess a multitude of specialized skill-sets that are combined into a dynamic training and collectively offer such a powerful and transformative self-healing experience that is unique to this course. Nothing else even comes close. It is only worth it if you are ready to experience your life MORE FULLY and take a good look at your birth responsibility, which is to love your life and be happy.
I have done all sorts of self-help classes, taken courses, read books, attended seminars, but I always end up falling back into my old habits. I want to know I am doing something that will provide me changes that will last. How is The Journey different?
One reason why you are not sustaining your change from other courses, books, or seminars is you are being lectured to and it is not yet your actual emotional truth. Your brain is learning but your cells are still in their old state of being. So when a familiar situation happens, your brain says "don't continue that old pattern," and yet before you know it, there you go again, falling back into that same behavior. And history is now written for you, until you retrain and rewire from the inside out with your own truth as your guide.
The various modalities utilized during our trainings have been proven through the 25+ years that these courses have run, with graduates all claiming that this has clearly been the most powerful change they have ever experienced in their lives. Participants are not only assisted during the training itself to relieve and release stored traumas and self-sabotaging perspectives, but they are also empowered with tools they can utilize at home after the course has ended, to continue to maintain their focus and shine their bright light into their everyday lives. Listen to testimonials from some of our grads here to learn about the impact The Journey has made in their lives (link to videos).
You breathe over 23,000 times per day, and how you breathe determines the quality of your life. Your breath flow is unique to you and a reflection of how you live your life. The quality of your breath frees you or puts you in a survival state of mind. Training your own body how to breathe using your entire respiratory system is a big part of long-lasting self-empowering healing.
For example, if you are breathing only into your chest and shoulders, that is confirming to your body and mind that you are in '"fight-or-flight" mode, as opposed to "open and safe" mode. In short, you cannot feel ALIVE and perform your best when your breath is forcing your mind and body to stay focused on primal survival tasks.
At the Journey, you will practice breathing diaphragmatically — breathing in through the nose, filling up the entire belly, and expanding your breath all the way up to your chest. There's a physiological and neurological response that happens when you breathe in through your nose and into your belly, as it effectively calms your body and mind allowing you to return to an "open-and-safe" mode needed to regenerate cells and heal.
Your breath not only keeps you alive, but it also carries oxygen into your system to cleanse you, heal you, and protect you. Learning how to use your breath effectively can help you build self-confidence, invite joy back into your life, find your voice, and discover the truth of who you really are.
Meditation is a proven powerful modalities that is used during the training . The benefits of meditation are multiple. With regular practice, subtle transformations take place in one's body, mind, and consciousness. One experiences inner peace, and along with that come greater clarity, understanding, and guidance from within. Meditation brings objectivity and intuitive knowledge of how to address the problems that arise in our everyday life. It brings greater harmony and joy to relationships and family life, awakening the capacity to give, and receive unconditional love.  It harmonizes the life forces in the body, removing harmful stress and promoting health and vitality.  Most importantly meditation, bestows an unshakable inward happiness and security amidst all circumstances of life being one with our divine truth.
One of the healing modalities used at the trainings is Sound Healing.  During sound healing sessions, large Feng Wind & Chau Gongs are accompanied by Alchemy Crystal Singing Bowls to experience its profound effect, mentally, physically, emotionally and spiritually.  It is a powerful tool to cultivate and support deep relaxation and healing on a cellular level.  The purpose of sound healing is to create a gentle, yet powerful experience that heals the body, clears the mind and is an instrument of personal transformational power.
Gong sound healing is the oldest and most powerful therapeutic modality, and is the gateway to heightened levels of awareness and consciousness.  When your rational mind is in-active, such as in a meditation state, sleep state and during sound healing, your own DNA begins to repair itself.  
Clinical studies over the last decades in areas of Neuroscience, Biomagnetism, Neuronal Plasticity, Psychology and even surgery has demonstrated that music and sound has a positive effect in assisting with medical recovery.  From stress reduction, increasing circulation, muscular, metabolic  activity and alleviating traumatic stress and recovery.  
It is a powerful tool by which we are immersed in total sound and through our intuition we are brought back to our own optimal health and balance, our true nature.
Join Over 50,000 Space Lovers!
Main Purchase Appeal Text
Tortor ante magna ac, hac morbi labore reiciendis animi conubia. Iaculis imperdiet, sequi potenti molestias cubilia nostra, pede, nostrum! Elit iure.