True wisdom is ignited from within.
The Journey takes you there.
The Awakening Trainings are a personal development course unlike any other service you will find anywhere in the world.
Utilizing proven modalities tested in over 25 years of trainings and validated by every one of our graduates, The Journey offers the opportunity to up-level your life and perspective and to reset your foundation to one of wholeness and wisdom.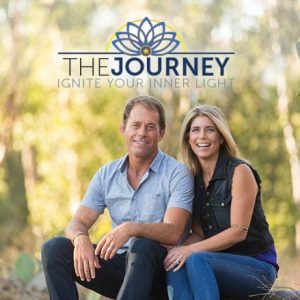 The Journey Trainings takes you to a deep inner experience, a deep clearing and shake down. It utilizes proven modalities tested in over 25 years of trainings to wipe away the dust of beliefs and limitations that has attached to your conscious and unconscious mind and has held you back from your true potential, and the courage to live the life you know you deserve. The result from this experience, is an awakening soul shower one that frees you from the inside out, and is unlike any other experience in the world.
The Journey Training will remind you of the light you possess within, and we are excited to assist you in reaching your highest potential in all aspects of your life. We are here to ignite your inner light!
The Journey Training is experiential, meaning you are not lectured to, but rather you experience exercises that enable you to learn on a cellular level how to heal and equip yourself with actual tools that you can apply after the training for the rest of your life.
We are not here to sell you something, to convince you to follow us, or to make you think we know it all and have everything figured out. We are not looking to be anyone's gurus, we only want to assist you in achieving your fullest potential. We provide you with guidance, assist you to discover your own truth, and then set you free to go live your best life back out in the world. We don't create a following, we create a community.
Our trainings are intimate, immersive, and individualized.  You will recieve personal assistance and be in direct contact with the lead trainers. The lead trainers possess a multitude of specialized skill-sets that are combined into a dynamic training and collectively offer such a powerful and transformative self-healing experience that is unique to this course. Nothing else even comes close. It is only worth it if you are ready to experience your life MORE FULLY and take a good look at your birth responsibility, which is to love your life and be happy.
What Our Alumni Have to Say